Overview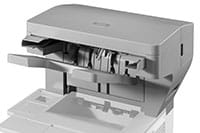 What is a stapler finisher?
A stapler finisher is an accessory to your printer that enables you to staple documents once they have been printed.
Automatically stapling sets of documents is not only convenient, it removes the labour intensive process of a needing a member of staff to manually staple documents.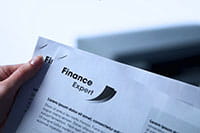 Professional finish
Documents are stapled as soon as they're printed. This makes finished documents much neater. Stapled documents are more aligned providing a professional and refined appearance.