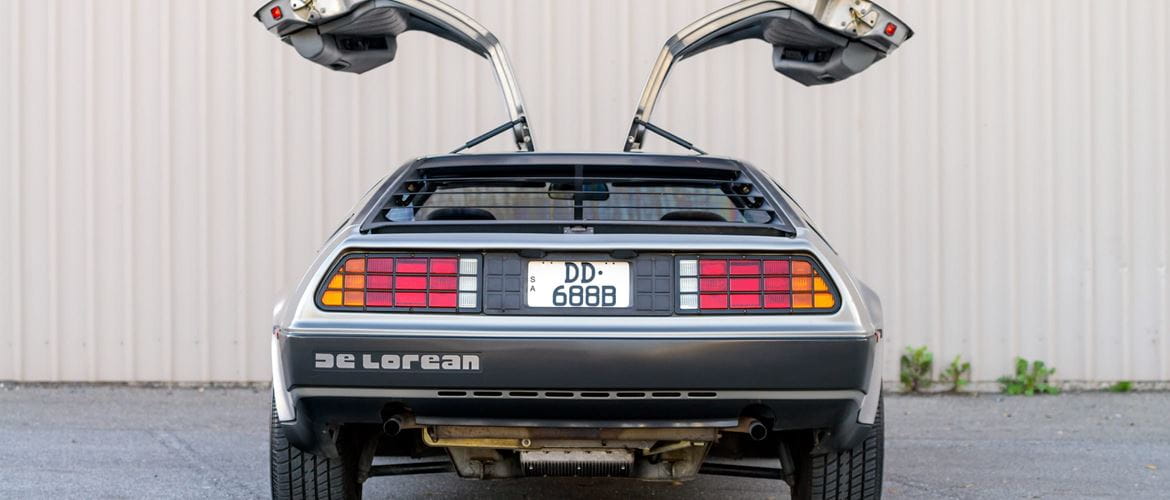 Back in 2013, we set futurologist Michell Zappa the task of envisioning the workplace of 2040.
As we head into 2018, we thought we'd check in to see whether his predictions are showing signs of coming true.
Collaboration everywhere
One of the predictions at the heart of the research was the proliferation of ultra-high-definition telepresence platforms, virtual workspaces and 'conjured workspaces'. This would allow a geographically spread workforce to collaborate with all the tools they would have if they were in the same room together.
This is one area where, to a large extent, the future is already here, and not just in highly technical fields and multi-national organisations. Today, remote collaboration tools are already a mainstream tool for businesses of all sizes, including many SMEs.
Proliferation of devices
With digital devices already a permanent fixture in most people's working and private lives, Zappa foresaw a shift in the way they are accommodated by workplaces. Where currently employees are typically supplied with devices that are standard across an organisation, Zappa imagines a shift in which the majority of devices are employee-owned and workplaces merely provide the necessary connection infrastructure in a bring-your-own-device (BYOD) model.
While the full BYOD approach is still some way off for most SMEs, connectivity with a wide range of devices and cloud-based platforms is already an important concern for many, and it has become a key battleground for equipment manufacturers.
Here at Brother, we continue to evolve our mobile print and scan solutions by ensuring they are compatible with most major providers, including Apple AirPrint, Google Cloud Print and our own iPrint&Scan, to name just three*.
Vision of the future
Digital imaging was another key area where Zappa envisaged dramatic changes in the decades ahead, with workers communicating and digesting content via technologies which are as-yet out of reach. Futuristic technologies he mentions include holographic projections, flexible transparent screens based on the recently-discovered wonder material graphene, displays projected directly onto the retina and immersive 3D-touch interfaces.
While many of these innovations are still in the very early stages of development, we are beginning to see the increasingly rapid adoption of technologies like Augmented Reality and Virtual Reality in areas like healthcare, real estate, retail and logistics.
In many sectors, head-mounted displays are being used for training purposes, creating immersive VR environments that simulate real-life situations, while warehouse and factory workers, for example, are using hands free AR devices to take instructions while they perform manual tasks, boosting their productivity.
These kind of heads-up displays, including the AiRScouter head-mounted display from Brother, have the potential to support multi-tasking in many fields. They are currently mainly being deployed in industrial environments, but clearly the technology is already taking steps towards Zappa's prediction of widespread use across business by 2020-2030. Watch this space.
Automation and artificial intelligence
Zappa's research predicted that machines would be moving into many of the roles currently played by humans in the workplace of the future, with examples including robotic workspace assistants and whole virtual workforces handling routine and not-so-routine tasks.
Of course, this is a hot topic currently and opinion is split on both the possibilities that AI offers in terms of taking over some of the more complex jobs that are today overseen by people and the timescales for implementation of these technologies. What is clear, however is the direction of travel. There is already a plethora of examples of complex processes that used to involve teams of people being conducted largely automatically – from the platforms on which apps like Uber run to the robots that now stock shelves at Amazon.
For SMEs too, automation is proving useful in gaining a competitive edge, with platforms based on machine learning helping to make key functions including marketing and recruitment more affordable than ever for companies with limited resources.
What makes automation so desirable for businesses is the ability to focus valuable resources on tasks that add value and minimise time lost to essential support services.
The journey to widespread automation will be achieved in a lengthy series of small steps, and here at Brother we are committed to evolving our products to deliver the most efficient workflows possible.
Looking to the future
When the Zappa research was commissioned, many of his predictions felt like the preserve of science fiction. It's amazing that, in just five short years, we can see so many examples of innovative workspaces moving in exactly the direction he predicted.
Technological development has moved so fast in recent years that the possibilities available to workplaces have multiplied. It's likely that in the years ahead we will see tech implemented in a host of creative ways. It will be fascinating to watch whether this evolution pushes us closer to Zappa's exciting vision of the future.
Find out more about Brother's business solutions and how they could be applied in your business.
*model dependant