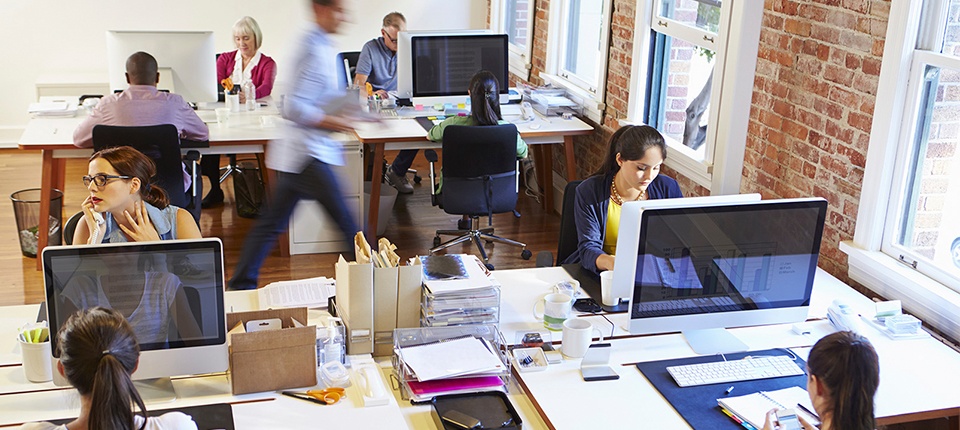 Did you know that having the right technology, sitting in the right spot in your office can save your business money?
As an example, understanding the impact of where your printers are placed, can not only reduce printing costs but also boost business efficiency. And who doesn't want that?
Brother's unique Balanced Deployment approach is something you want to become familiar with. In short, it is a simple yet effective solution that ensures the right devices are placed within reach of the right people. It sounds so simple, but many businesses don't get it right.
When you're weighing up what technology is best for your business, you want to steer clear of a one-size-fits-all approach. Brother Balanced Deployment has been used across businesses throughout New Zealand for many years with proven success.
How does it work?
Brother first spends time to understand your unique print needs and the needs of the people using the technology, through a free, no obligation print assessment of your current state. Then they use this information to provide recommendations that are proven to reduce print costs and improve employee productivity.

Once they've reviewed your current requirements, and fully understand your print needs right across the business, they create a solution that fits you.
If they find that your current print structure isn't meeting the needs of your business and the people in it, or delivering the best workplace productivity and cost efficiencies, they'll provide recommendations to address:
the types of printers you need
where they will be placed
who can access them
where bottlenecks occur
expected cost savings
Is Brother Balanced Deployment right for your workplace?
Brother have worked with New Zealand businesses for numerous years, and over that time our team sees three common themes that consistently appear:
Businesses are overcapitalised and overspending on complex copiers, using only 20 to 30 per cent of the capabilities they've paid for.


Printers are placed in the most convenient location for the machine, not for staff who use them.

They also found from 7/10 business reviews, that the people who most frequently use or need the printer are sitting the furthest away. In fact, research shows that when it comes to printers, employees are most frustrated about the time spent walking to and from the machine and on interruptions which impact their productivity.


Having one central print location means people are left waiting for their turn with too many employees allocated to one spot.

With Brother Balanced Deployment you know your print solution is working in the most efficient and effective way, utilising a full selection of devices from personal A4 to A3 MFDs.

You can also rest assured that through Brother Managed Print Services, you'll have a technology partner that covers everything you need, including adequate product training so you can start to enjoy productivity gains right away. Brother will not only ensure you know how to use the technology, but will also spend time with your team to set up any helpful shortcuts.

This level of attention is what sets Brother apart, and why they have enjoyed many years as the number one print brand for service and support by New Zealanders*. They are known for their commitment to ongoing, transparent relationships with customers, delivering them exceptional support while managing all your print needs.
*Perceptive Research 2018
A few small changes to your office environment can do wonders for workplace productivity—and your bottom line.
Find out more in our free guide: Smart, simply ways to improve workplace productivity.