Overview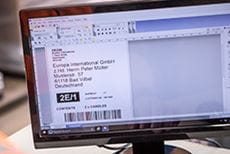 Print from PC and Mac
The free P-touch Editor label design software for PC and Mac lets you add text, images, barcodes and frames to your labels. Link to data contained in an Excel spreadsheet or .csv file, then merge the data onto your label layout to quickly print many labels at once.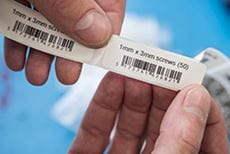 Support for Microsoft Office
The P-touch editor add-in for Microsoft Office (Windows only) allows you to select and print data directly from Word, Excel and Outlook. From Microsoft Word, highlight an address and click the add-in, in the toolbar, to print this on a label. Highlight cells in Excel and again click the add-in. For Outlook, select the contact with the address you require to print this label.