Overview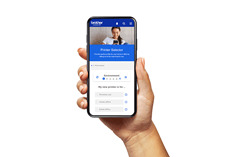 Is this the right printer for my needs?
Find out by answering five simple questions using our helpful
Printer Selector tool
.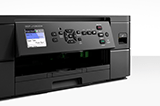 Stay connected
You don't need to be nearby the machine to complete tasks.
No matter where you are in the house, you can stay connected to your DCP-J1050DW through wireless connectivity. Furthermore, by downloading Brother Mobile Connect you can carry out an array of tasks such as print documents, check ink levels, revisit previously scanned documents and so much more.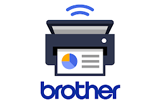 Brother Mobile Connect
Mobile Connect is the app that lets you personalise your frequently used printer functions unlocking a revolutionary way of printing. As well as sending print jobs from anywhere, there is a whole host of useful scan features – scan data directly to your mobile device or check your scan history for files. You can also easily check ink levels in the app.