Throughout its 60 year history in New Zealand, the environmental impact of Brother products, services, factories and even corporate offices has continually been a priority.
Aligned with its global vision, Brother NZ works hard to meet its collective goal of reducing carbon emissions.
Brother NZ was recently recognised in the carboNZero and CEMARS Top 20 Reducers programme for its "remarkable" leadership in carbon reductions.
Ranked 5th out of 20 top reducers across the country, Brother NZ is the only print brand to receive the accolade with a reduction of 716.06 tonnes of CO2e, or 43.8% across the past six years. To put that in perspective, this is the same as driving from Auckland to Wellington in a medium-sized petrol car over 5,000 times!
It's not just carbon emission reductions Brother is focused on either, with an active approach to environmental care in everything they do:
We have the most comprehensive, free end-of-life recycling programme (for both hardware and consumables) provided by any NZ print manufacturer.
With Brother MPS, business customers not only get free delivery and installation, but any old A4 devices that are no longer working or needed will be taken away for free and disposed of safely.
We were the first print brand in NZ to receive the world leading carboNZero certification.
Brother products contain no nasties (no mercury, lead, cadmium, chromium and nickel or their compounds).
Our products are produced in green 'eco-factories' with ISO 14001 certification.
We're also developing machinery that can take advantage of recyclable energy.
We've developed cutting edge technologies to improve product features like 'Low-Energy Standby'. 'Coatless Surface Technology' is another example of innovation that has reduced the VOC (volatile organic compound) emissions during manufacture.
With the ability to monitor devices remotely, we always know when you're about to run out of consumables so you're never caught out. When new ink or toner is delivered, we also recycle the old consumables for free.
Our research and development teams are continuously innovating to achieve sustainability gains. We've been researching fuel cells for 15 years. These are a clean source of energy (with only water as a waste product) which bonds hydrogen to oxygen in the air to produce electricity! We will continue to develop products designed for daily use, aiming for a future with hydrogen infrastructure as its main stream of power source. We're also developing machinery that can take advantage of recyclable energy.
Brother leading the way
Brother has expert teams to manage the entire process for businesses right across New Zealand.
Through Brother Managed Print Services (MPS) the complete recycling programme is taken care of for you, which means one less task for your busy staff to worry about. No longer will you need worry about ordering new toners, or how to dispose of the old ones safely and in a way that doesn't damage our environment.
Many larger businesses are also enjoying the fact that they don't have to worry about e-waste costs with Brother experts managing the whole process completely free of charge.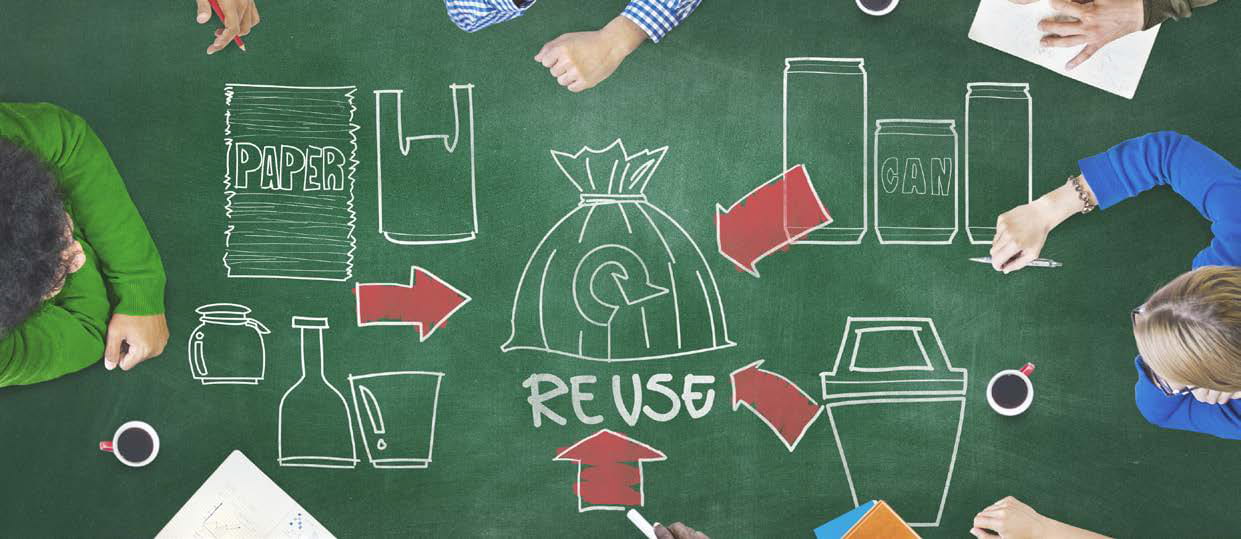 What exactly is a Brother Eco Factory?
Brother eco factories are focused on taking measures to enhance the environmental performance of each product.
Having already achieved ISO14001* certification, Brother continues to work in accordance with the Environmental Management System (EMS), striving to reduce materials and energy usage and meet environmental standards for all discharges from factories.
Throughout its factories, it pays special attention the consumption of electricity, such as lighting, air conditioning, and power generation facilities.
The Brother factory in the Philippines was fitted with 100 per cent LED lights, successfully reducing the potential number of lights by 40 per cent. This led to the factory being recognised as one of the highest energy-saving production factories in the Brother group.
Brother activities to reduce its environmental burden are steadily increasing year-by-year around the world, including New Zealand.
"Eco-friendly" is a never-ending effort and Brother will continue to take on this challenge and be proud industry leaders.
Besides caring for the environment, Brother MPS also comes with a comprehensive service package designed specifically for NZ businesses.
This includes:
Analysis of business print needs and advice on hardware, software, workflows and print environment (including office layout) to meet them. We call this approach Balanced Deployment.
Free delivery and installation of the latest hardware.
A 24/7 New Zealand helpdesk, with no cost to call, even on weekends.
4 year on-site warranty. If an issue can't be remotely solved over the phone, we'll send a technician on-site to repair it, free of charge*.
Regular, proactive maintenance and servicing of existing print fleet, including important security updates at no cost to you. This includes remote monitoring, where experts can fix problems without even stepping into your workplace.
The most comprehensive nationwide service network of any print brand in NZ.
Automated replenishment of ink and toner, with freight costs covered by Brother.
Brother is also carboNZero certified, so as a Brother customer you will always have complete confidence that every service offered under Brother MPS has sustainability and environmental protection at its heart.