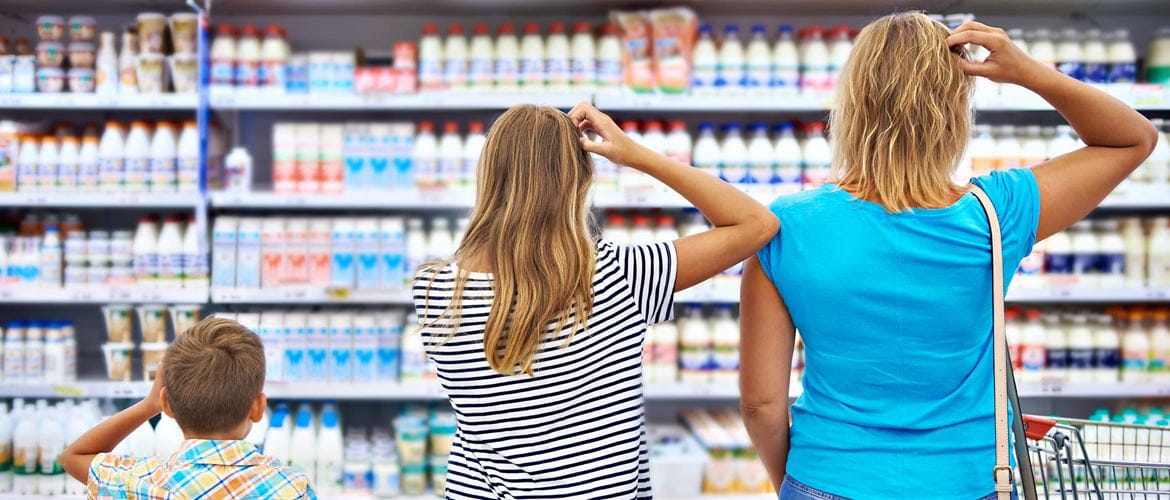 Shoppers are busy, price-conscious and very often want to know more about a product before they buy it.
As a retailer, the easier you can make it for people to buy from you, the more products you are going to sell.
Addressing the pain points faced by your potential customers and removing or minimising them as much as possible could have a big positive effect on your bottom line. So here are three common problems faced by consumers, and some potential tech-based solutions to consider.
1: "I can get this cheaper somewhere else"
With more information at their fingertips than ever, it's easy for consumers to compare prices quickly, and while price might not be the only factor in a customer's decision to buy, it is arguably the most important for many customers.
If they want to know more about an item, customers looking for the lowest prices might 'showroom' for it in a bricks and mortar store before buying it cheaper online.
Possible solutions? It's important for all retailers, whether they sell mainly through physical stores or online, to harness the power of smartphone technology, so that it is a benefit to the business rather than a threat.
Smart retailers are using well-targeted special offers to drive footfall to stores for exclusive deals.
The integration of smartphone technology with bricks and mortar stores is growing all the time. New Microlocation technology like iBeacons and Near-Field Communication allows retailers to target promotions at customers in a specific store, aisle or even individual display.
If you have a mobile site with competitive prices, might it make sense to let customers know about it in-store? Then, if they are using your store as a showroom rather than a purchasing channel, at least they know about your online offer. Price matching like for like offers from competitors is something some retailers do and is also a strategy worth considering.
2: "I'm too busy"
Time-poor consumers often don't feel they have time to visit a store, wait for an assistant to provide them with the information they need, shop around the alternatives and potentially wait in a long queue for their item. This is one of the big ways online shopping is winning over bricks and mortar.
Possible solutions? The answer is to make products available to customers however they'd prefer to buy them, so it's important that the online, mobile and in-store experiences work together for a seamless experience.
For example, are you making it easy for customers who might not have time to wait for an in-store assistant to find all the information they want about your products online? Can they order online and collect the same day from their local store?
A joined-up multi-channel offer makes it much easier for customers to fit the buying process around their busy lives.
At the same time, it's important not to hit customers with unnecessary delays. Design and optimisation of retail websites is an art in itself, but it's vital that your site is fast, easy to navigate and mobile optimised.
But tech is also helping cut waiting times in store, with mobile point of sale (mPos) systems allowing shop assistants to handle the whole process without the customer needing to queue up at all.
3: "I need to know more about this product"
For stores carrying hundreds or thousands of different lines, it can be difficult to provide all of the product information customers might want. But consumers need to have all the detail about your product before they can make a buying decision – especially when it comes to big-ticket items – and this is another thing online retail does well.
Possible solutions? The same information available online should be at the fingertips of employees in-store, from real-time stock availability to product reviews and imagery. Whatever the customer wants to know about a product, the sales assistant should be able to show them instantly, in-store.
What were once futuristic technologies, like virtual shopping assistants and interactive in-store displays, are now fast becoming the reality for smart retailers, allowing customers to immerse themselves in brands in exciting new ways. At the cutting edge, even holographic displays and virtual reality 'try before you buy' experiences are being trialled in some stores.
All of this means customers won't be sent away from your store with more reading or research to do, minimising the risk of them deciding to look elsewhere.
For more retail solutions information visit the business solutions retail page.