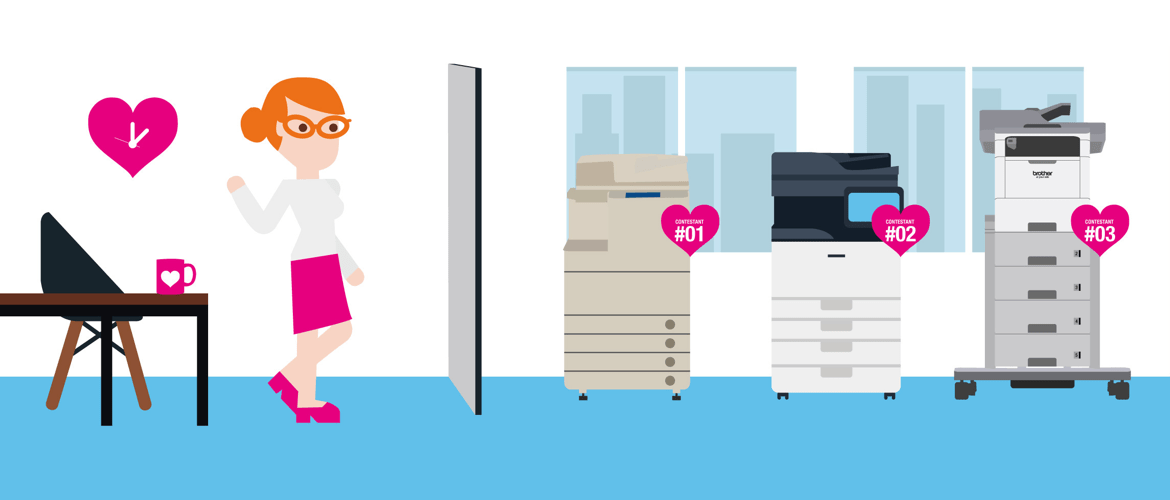 What to understand what makes a good Managed Print Services partner?
A managed print service will help you cut the cost of printing in your business, but rolling it out across a network of retail stores is no mean feat. No store or back office space is ever exactly the same, and organising installation and maintenance when you have customers to serve is a challenge to say the least.
So, my advice to retailers when researching an MPS deal is this: treat this as a long-term partnership and look for providers that have the right people in place to support you along the way.
Here's my five tips for finding the right match:
1. They should know you better than you know yourself
When your printers are spread across a network of stores, it can be tricky to work out exactly what your print requirements actually are. Most in-house IT teams don't have the time to personally visit every site, so my number one recommendation is to choose an MPS partner which offers a full print audit. This means that you'll get a bespoke, tailored and practical package designed to suit you as a result of site visits and stakeholder interviews.
2. They should be willing to go the extra mile to get you set up
You'll want the installation to go as smoothly as possible in every store, so pick an MPS provider which will manage the process for you, not just deliver your new equipment, leaving your team to do the set up. We ensure our team stay in close contact prior to installation, and also bring in external contractors including electricians and carpenters wherever needed - managing the process through from start to finish. It's worth finding out if this service comes as standard.
3. They'll need to be good problem solvers
There will always be teething troubles somewhere in the process, so you need a provider that can tackle whatever is thrown at them. For example, we recently rolled out an MPS contract for one of the country's largest supermarkets, and planning the delivery of supplies to different devices in different departments became nothing short of a military operation. We found that when deliveries were made to stores, all products were colour-coded depending on the department they were destined for, so we adopted the same approach. It's a small change, but it made a big difference and meant we could get the right supplies to the right departments without confusion – helping the contract to run smoothly day in, day out.
4. They need to be at your side consistently – not just for the honeymoon period
For many of the businesses I work with, if a printer goes down, their ability to trade is at risk. You should insist on a service agreement that enables you to get back up and running as soon as possible and with the least impact on customers. If back office space is limited, you're probably better off having an engineer deliver a new working machine, rather than trying to fix the device on site – no customer wants to see a printer dismantled on the shop floor! Don't assume that your provider will respond in this way – make sure the details are written into your contract.
5. What's important to you should be important to them
Any good partnership is based on having shared values. Whether its availability, reliability, efficiency – there will be a partner out there that cares about the same things as you. Don't forget to consider CSR policies too. Most MPS providers will include recycling of supplies and printers as part of the package, but dig a little deeper to check how and when this is done, and how it fits into a wider environmentally friendly approach.
Ultimately, the success of any managed print service is going to rely on having good people at your side every step of the way. So, get to know them and how they like to work before you commit.
Find out more information about solutions and services from Brother.