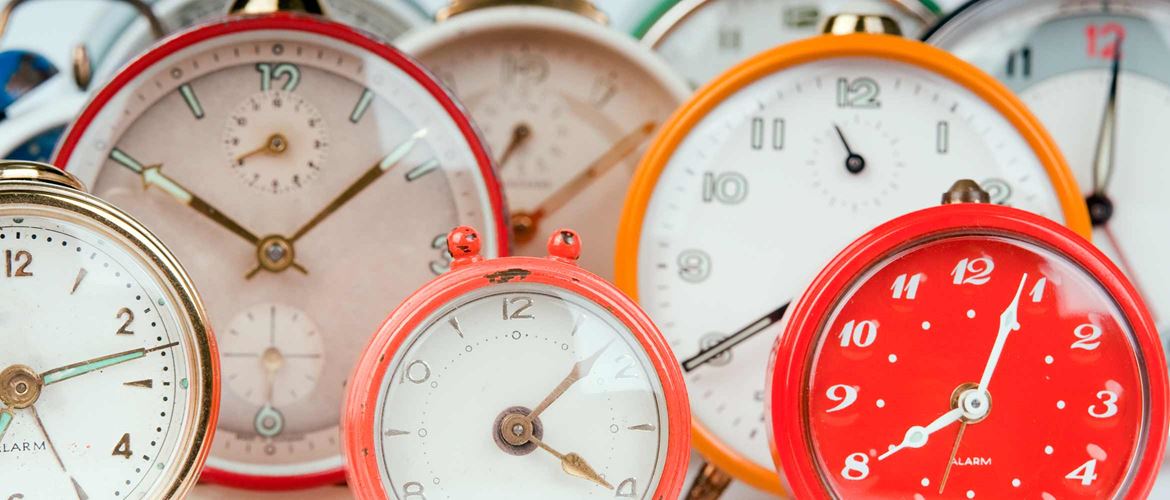 The time spent travelling, and the costs incurred, represent a significant and growing expense for many SMEs.

In January, rail passengers were hit with the biggest hike in ticket prices for more than a decade , despite the fact that so many services have suffered from huge disruption.
At the same time, drivers are facing the highest prices at the pumps for three years , and the cost of air travel is forecast to increase during 2018 after six years of falling ticket prices.
Travel is a necessary business activity, but it can have a negative impact on productivity as employees in transit often aren't able to work as efficiently as they can in the office or at home.
With managing corporate travel expenses a growing priority, there are a number of smart working practices that can help mitigate against rising travel costs by keeping you as productive as possible while on the move.
Here are our mobile tech tips to help you make the most of travel time.
1.

Connect to the cloud
In recent years there has been a steady shift away from storing documents and data on devices towards remote, server-based storage.
With cloud-based systems, you can access files wherever you are, and files that are stored on your work computer can be synced so you can open them remotely on a smartphone, laptop or tablet.
Cloud storage is secure and is generally offered as a subscription service with a monthly fee, though many providers, including Google Drive, Microsoft OneDrive and Apple iCloud, offer a limited service for free.
You pay for extra features like more storage, which you will need if you're dealing with large files like videos, or the ability for people in different locations to co-edit a document in real time.
2.

Equal access
If you need to access paper documents remotely, then they first need to be digitised.
Scanning and digitising incoming post is a straightforward way for the office to ensure that colleagues who are on the move can enjoy the same immediate access to mail as those who are in the workplace.
And it has the added benefit of saving space and archiving costs too, as there's no need to hang on to paperwork that has been digitised.
Brother scanners and associated software for both PCs and Macs make this a quick and easy operation, and the technology is being used to cut costs, improve efficiency and enable mobile working in sectors including legal.
This process can work in reverse too.
Equipping workers whose role involves lots of travel with mobile scanners can enable them to scan documents like order forms and expenses receipts and send them back to the office without delay, and its supporting huge efficiency gains in sectors including logistics.
3.

Go remote
If you've ever needed to connect to your office or home computer when on the move, remote access software could be the solution you're looking for.
Remote access simply means being able to log in to your more powerful office desktop computer from another location using a lightweight laptop, tablet or even smartphone.
Systems like Microsoft Remote Desktop, Apple Remote Desktop, Chrome Remote Desktop and GoToMyPC let you access all your office files and emails from another device using an app.
It means you're not weighed down with expensive equipment and can be as productive as you are sat at your desk, wherever you are.
Some systems can even enable colleagues to remotely access the same desktop machine at the same time, and collaborate on projects together using the inbuilt IM feature.
Beware though, if your team uses both Microsoft and Apple computers, make sure you choose a system that is compatible with both.
4.

Hot spots
Wi-fi is seen by many as essential for business connectivity, but when you are on the move it can be hard to access, while the free connection available on trains can often be frustratingly slow, making it very difficult for employees to work productively on the move.
A hot spot could be the solution. It's a pocket-sized device that connects to a 3G or 4G broadband signal, just like your mobile phone does, and then sends out a Wi-fi signal that you can use for your laptop or tablet.
All the major mobile networks offer Wi-fi hotspots, which you can buy from around £20 - 30 .
You can then either buy a data-only SIM card to put in it, or take out a contract from the network, just like you would with a mobile phone.
If you decide to take the contract route, the device is often thrown in for free.
5.

Plug it in
This one may seem obvious, but it can make all the difference, and it's free!
Take advantage of the proliferation of free charging stations at airports, on planes, on trains and at motorway service stations to make sure you never run out of juice.
Free power outlets and USB ports can be found in a growing number of public spaces, so you can keep working without fear of running down your battery and finding yourself out of touch with the office.
Find out more about Brother's business solutions and how they could be applied in your business.