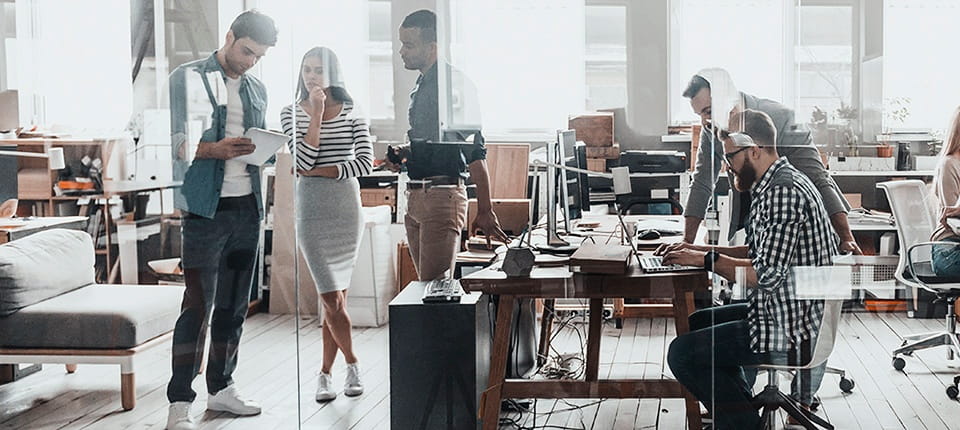 Remote, BYOD (Bring Your Own Device), shared spaces or digital nomad - the "office" of the future has definitely arrived.
Digital natives, in particular, are driving this change demanding flexible, creative, tech-savvy spaces, with dual careers, job sharing and flexitime all quickly becoming the norm.
For SMBs there is an increasing trend to ditch the centralised workspace and embrace agile working. A recent survey found that 70 per cent of New Zealanders want to work remotely*, and by embracing this, employees can enjoy better work/life balance, fewer distractions and zero commute time. And from a business owner's point of view, all of this can lead to increased workplace productivity, cost savings and happier, healthier staff!
A vital consideration in running a successful, agile workplace that's right for you, is having the right technology in place to keep people inspired, productive and connected with their own teams and clients.
Large desks, landlines and even desktop computers are becoming a thing of the past with new, savvy technology enabling us to meet deadlines, send contracts or take meetings anytime, anywhere.
Portable technology, in particular, will play a starring role in offices of the future, with some of this already in play, including scanners and printers and connected apps such as Brother's iPrint & Scan allowing you to print and send files straight from your smartphone or tablet!
*Randstad employee survey, 2016
Is your business is ready for an agile work environment?
Here are five ways to know if it's time to change up your office:
Your rental or property costs are too high and you're either considering a new lease or a way to reduce your physical space.
You're in an industry where great talent is hard to find. A modern, forward-thinking, agile workplace may just be the thing that puts you ahead of competitors.
You've noticed that a lot of staff spend time away from their desks with meetings and client catch ups, leaving notable empty space throughout the day.
You are already considering (or have in play) a flexible working policy for your staff, so an increasing number of employees will need an environment and technology that enables them to work anywhere.
You have capable technology partners at your fingertips, like Brother, who can create a bespoke solution that delivers to your needs and provides proven cost savings and increased productivity.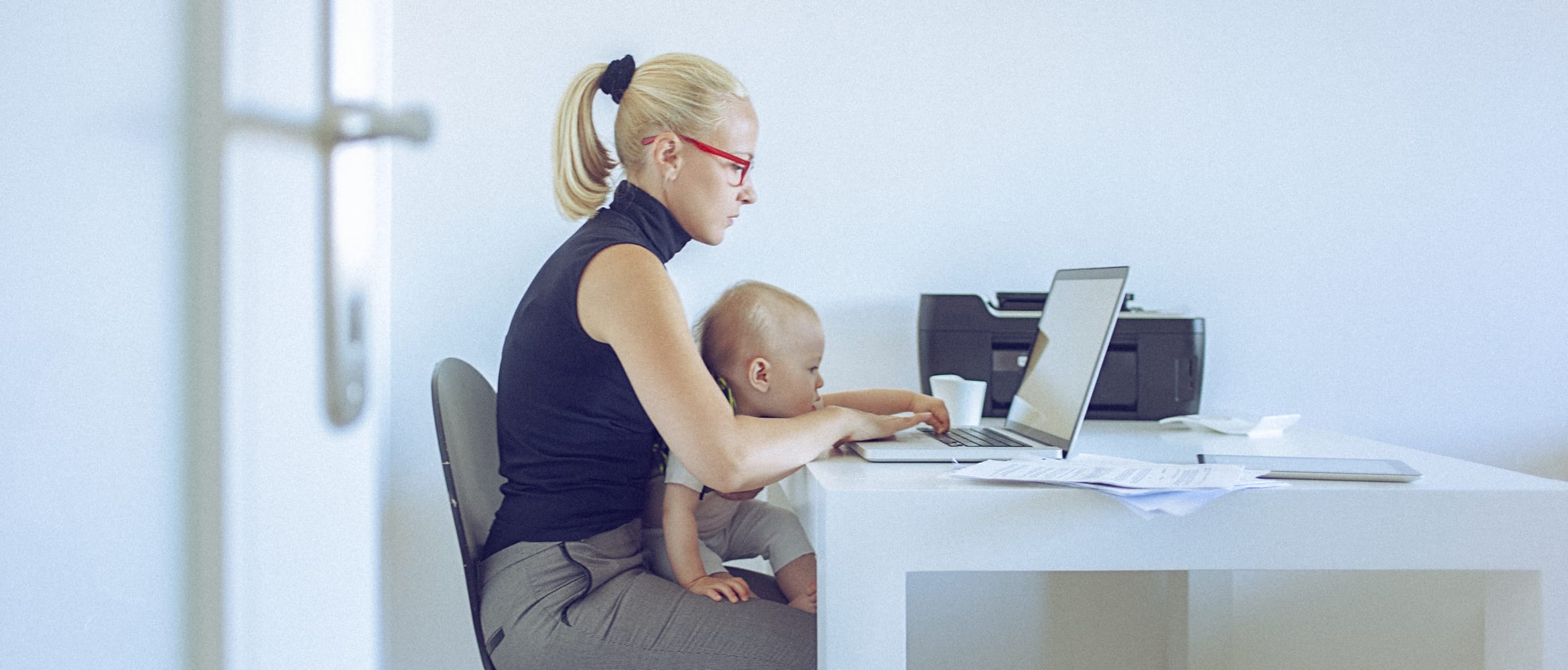 Print technologies that encourage agile working
If you are in a BYOD environment, printers and Multi Function Devices (MFDs) are often an afterthought. Moreover, in instances where they are not managed as part of a network, it is difficult to track and control print costs. To network your printing technologies and avoid the need for IT services to constantly manage the devices, their compatibility and connectivity—not to mention security—here are some options that are worth looking into.
Google Cloud Print
Part of Google's suite of cloud products (think Google Drive and Gmail), Google Cloud Print offers an excellent, flexible print solution for small businesses, especially those set up with Google accounts. Install a connector on each of your devices and you can share printers across multiple Google accounts and print from Google Chrome or office software, such as MS Word.
Why use it?
• It's free, you just need an internet connection, a Google account and Chrome installed.
• Google hosts the print server, which reduces the overall server maintenance costs.
• You can print remotely from any location that has internet access. For example; a school teacher can print handouts from home to the classroom printer.
• It's compatible with many devices and operating systems, including Android, iOS and Windows Phone.
• Its easy setup means that's it's a huge time saver for IT, especially when there are many devices entering and leaving the network.
Managed Print Services
Larger organisations with BYOD policies, such as universities and schools, usually enlist the help of a technology partner, such as Brother, to provide print management software. These providers are better equipped to meet the level of security, user access and cost control requirements of a large number of users and services.
As part of their services, technology partners usually include a range of customisable management tools and software that can integrate with a business's existing IT infrastructure.
With Brother Managed Print Services you'll also get the added benefit of Brother's 24/7 local helpdesk and nationwide technical support. It means you'll have complete peace of mind that everything will run as it should with zero downtime.
Why use it?
Tight security: the management software encrypts print job data in the event of a security breach.
Print controls: your IT team will have access to the print usage and function controls to limit paper wastage and consumable costs.
Confidentiality: features such as secure pull print and follow me printing allow for greater privacy when printing sensitive documents.
Easy management: it is easy to manage user accounts and adding new accounts for guests is straightforward.
No individual installation: users can print from multiple devices without the need to install drivers on each device.
It's very cost-effective.
Both Google Cloud Print and Print Management providers solve connectivity and installation headaches for IT departments and are able to scale with the devices entering and leaving the network. The key differences are cost, security and account management capabilities with Print Management software.
A few small changes to your office environment can do wonders for workplace productivity - and your bottom line. Find out more in our free guide: Smart, simple ways to improve workplace productivity.