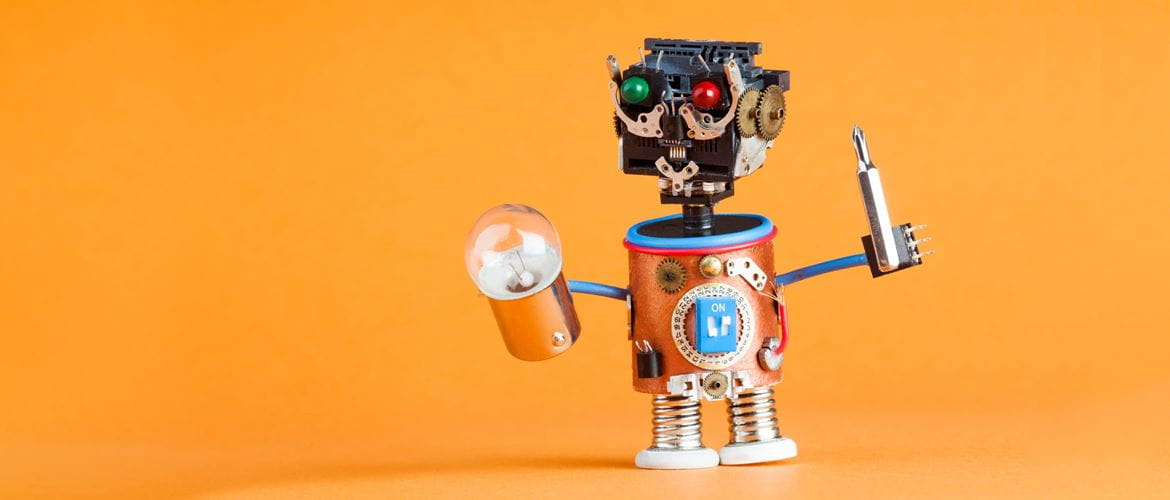 Anyone involved in the technology industry will be well aware of the skills shortage impacting science, technology, engineering and maths (STEM).
The UK has initiated a myriad of schemes and projects aimed at boosting interest in STEM subjects and tackling the growing skills crisis. These range from coding classes for kids to on-the-job apprenticeships and banishing stereotypes.
These initiatives are all important in their attempts to avoid a stagnating British economy; as the UK Commission for Employment and Skills has noted, 43 per cent of STEM vacancies are hard to fill. However, there is concern that this focus is too narrow.
There is a growing movement, mainly originating in the US, that STEM needs to be expanded to STEAM – adding the arts to science, technology, engineering and maths. The thinking is that arts education is key to creativity, which in turn fosters innovation – a critical component of areas such as technology and science.
If we look back in history, the notion of arts and science working in collaboration is not novel or uncommon.
As noted in a post for Scientific American by Steven Ross Pomeroy, a zoologist, conservation biologist and science journalist, "this synergy was embodied in great thinkers like the legendary Leonardo Da Vinci. Nobel laureates in the sciences are 17 times likelier than the average scientist to be a painter, 12 times as likely to be a poet, and four times as likely to be a musician."
He went on to list several inventions that would not have existed without the melding of science, technology and art: camouflage was invented by American painter Abbott Thayer; the pacemaker was based on a musical metronome; and medical stents and vehicle airbags were inspired by Japanese origami. One of the greatest technologists of our time, Steve Jobs, liked to describe himself and his Apple co-workers as artists.
There are more recent examples of the benefits of adding arts to STEM found in surprising places. Seth MacFarlane might be better known for creating the long-running adult cartoon Family Guy and crooning jazz standards, but one of his most recent projects is Cosmos, a follow-up to a landmark science TV series shown in the US in the 1980s. MacFarlane got his degree from Rhode Island School of Design (RISD), which is championing the movement to forge links between the arts, science and technology.
RISD has developed a useful map for those interested in identifying local STEAM champions, and there are currently 58 organisations and individuals in the UK. One of them, Kielder Observatory, the Northumberland-based space observatory, has funded a new #ArtinSpace programme "to enhance our outlook on the arts and accommodate the inquisitive, creative minds of the art world".
Another is the Derby Silk Mill, the site of the world's first factory, which is currently undergoing a £20m transformation project into the Museum of Making. It points to its collections themed around production, social history and the 18th-century Enlightenment, when arts and sciences were viewed as an integrated concept.
"Here at the Silk Mill, we want to inspire and enable young people to be the makers, creators and innovators of the future," the museum says.
So why does this all matter to UK business?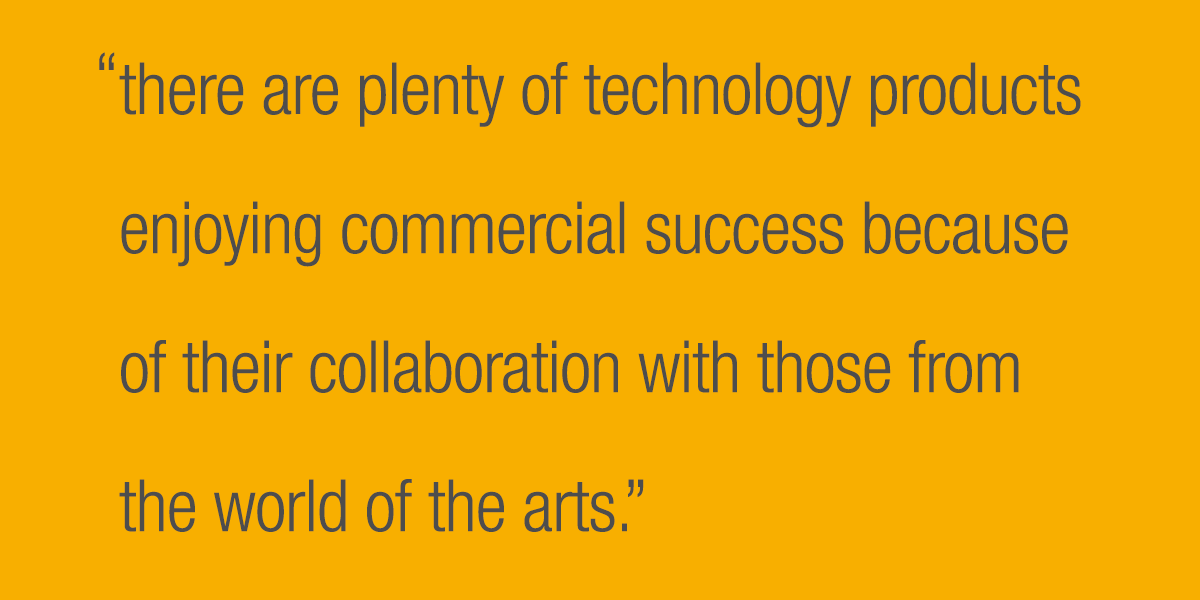 Leaving aside camouflage, the pacemaker and stents, there are plenty of technology products enjoying commercial success because of their collaboration with those from the world of the arts.
Robot maker Willow Garage has benefited from working with Pixar animator Doug Dooley to ensure the company infuses lifelike qualities into its machines, while Jay Silver, a maker-in-residence at Intel and a creator of invention kit Makey Makey, cites the sculptures of artist Andy Goldsworthy as inspiration for his efforts.
Businesses need true creativity if they are to grow and develop in the future.
According to Margaret Boden, a research professor of cognitive science at the University of Sussex, "creativity is the ability to come up with ideas or artefacts that are new, surprising and valuable".
Innovation is not restricted to scientists, technologists and engineers, and companies need to start looking further afield for creative talent. Artists and designers bring their own unique problem-solving skills, entrepreneurial spirit and understanding of the user experience.
Without Jobs at the helm applying his creative flair to the Apple research and development process, the iPhone would have never existed, and we might still be carrying around a basic mobile phone in our pockets. Adding the artistry is what makes technology desirable rather than purely functional.
Learn how businesses from various sectors are employing technology to their advantage by visiting Brother's business solutions homepage.